Teon's First-in-Class
Cannabinoid CB2 Receptor Antagonist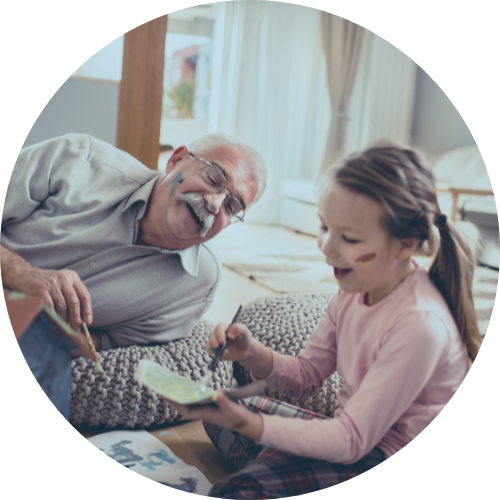 The cannabinoid CB2 receptor is a peripheral receptor found predominantly in the immune system and regulates inflammation and the immune response. Elevated CB2 receptor expression is associated with worse overall patient survival and aggressiveness of cancer.
Our novel, small molecule, TT-816, is a cannabinoid CB2 receptor antagonist acting as a novel immune response modifier for the treatment of a broad range of solid tumors. It shows the ability to enhance innate and adaptive immunity; synergize anti-tumor effect with current novel immune response modifiers and directly promote immune cell penetration into solid tumors.
The FDA accepted the Investigational New Drug (IND) application for the study of TT-816. The Phase 1/2 trial is underway as a monotherapy and in combination with Merck's KEYTRUDA (pembrolizumab). Learn more at clinicaltrials.gov (NCT05525455).
TT-816 is being evaluated in an open-label, Phase 1/2, first-in-human (FIH), multiple ascending dose and dose-expansion study of TT-816 orally administered as monotherapy and in combination with KEYTRUDA (pembrolizumab), Merck's anti-PD-1 therapy. TT-816 is initially being evaluated in lung cancer, renal cell cancer, and ovarian cancer.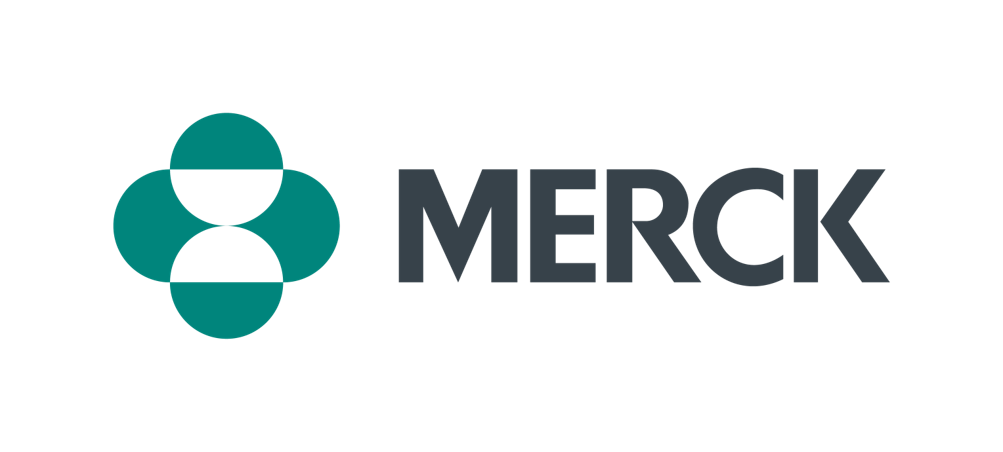 Compelling Pre-Clinical Data Supporting TT-816
TT-816 Is Superior to Anti-PD-1 and Synergizes Anti-PD-1 Efficacy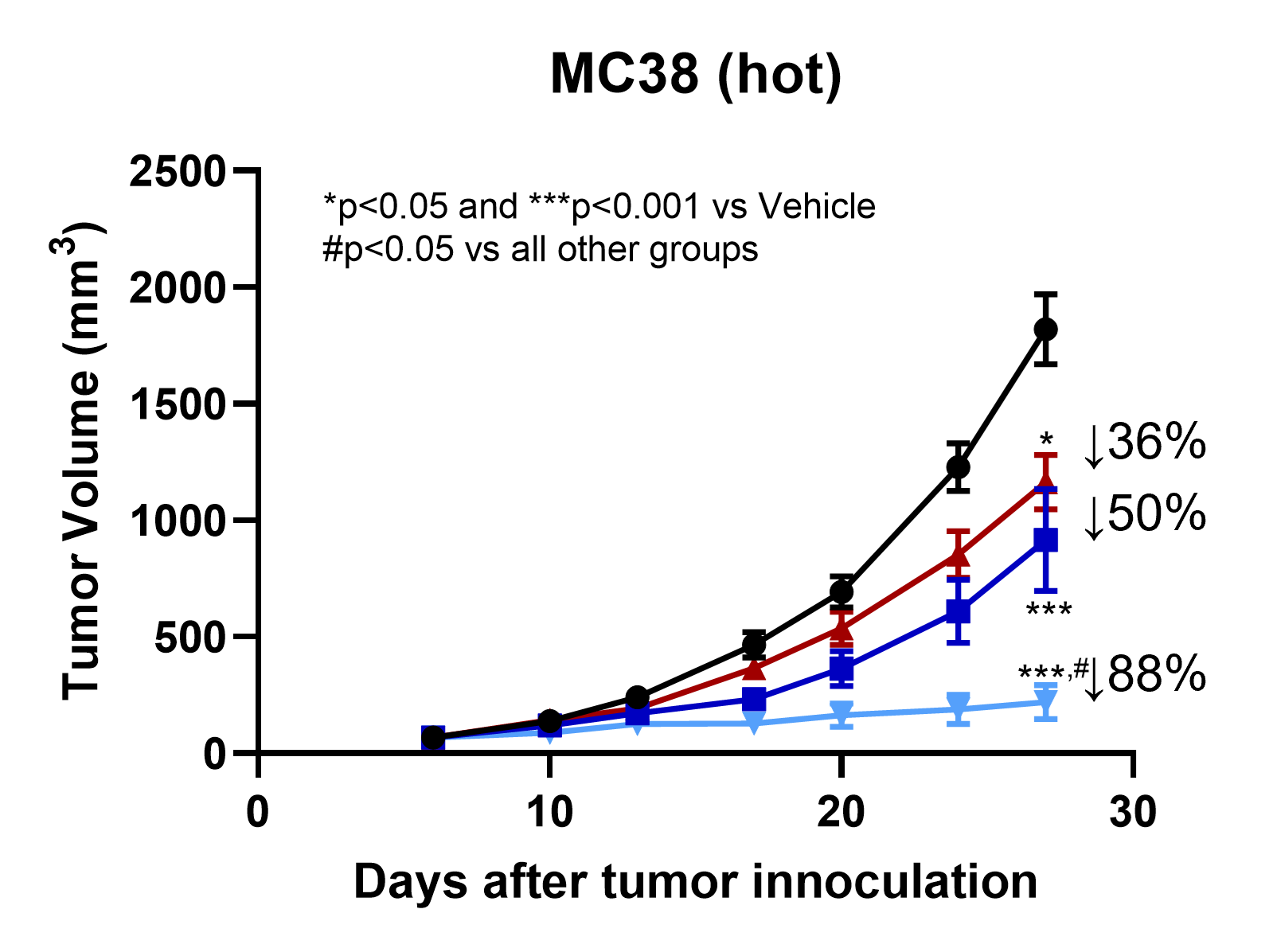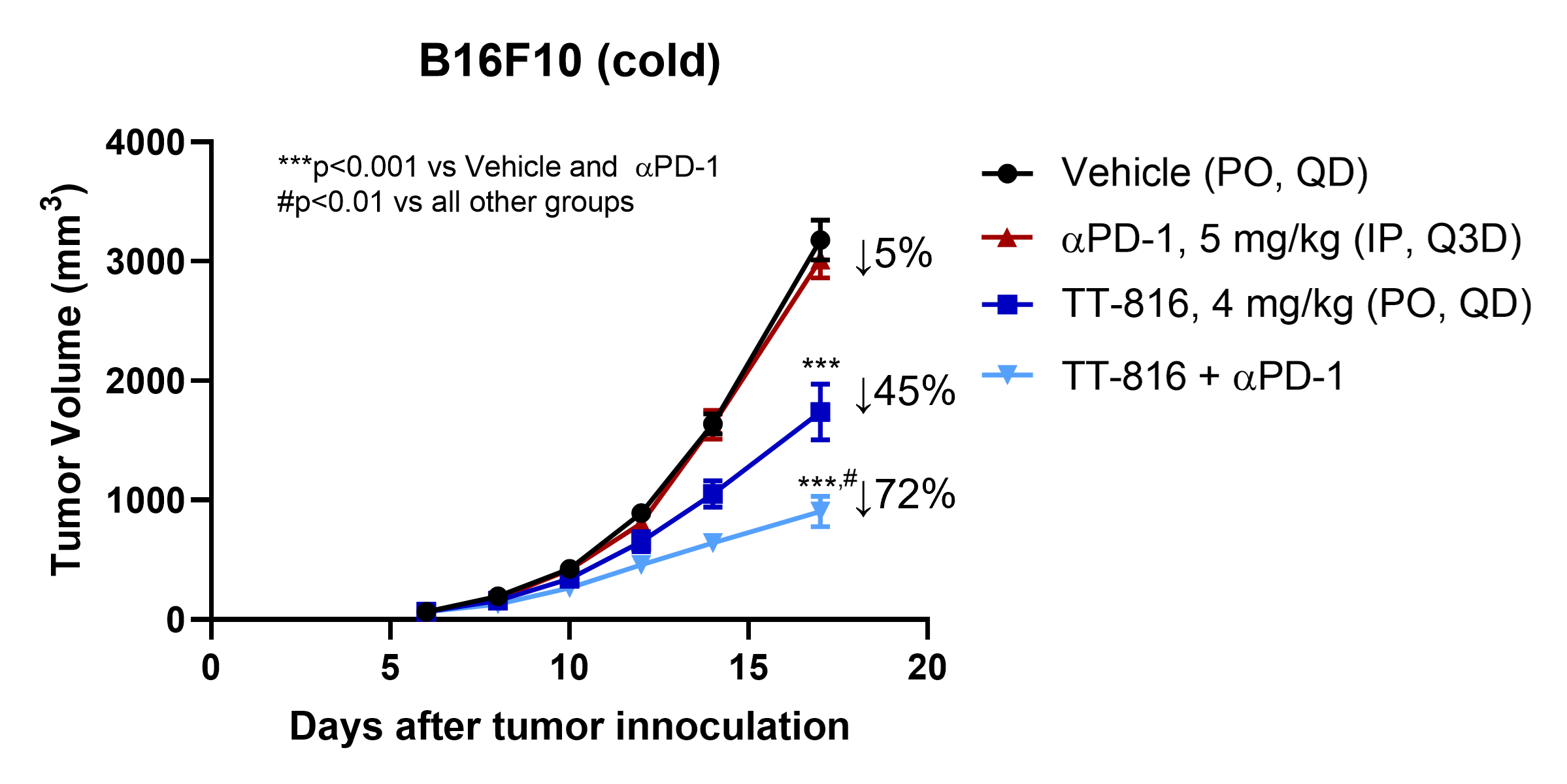 TT-816 enhances the effect of anti-PD-1 in the hot tumor model
TT-816 is superior to anti-PD-1 in cold tumor model and combination with anti-PD-1 synergistically inhibits cold tumor growth
TT-816 Increases T and NK Cell Infiltration and Reduces Myeloid-derived Suppressor Cells (MDSCs)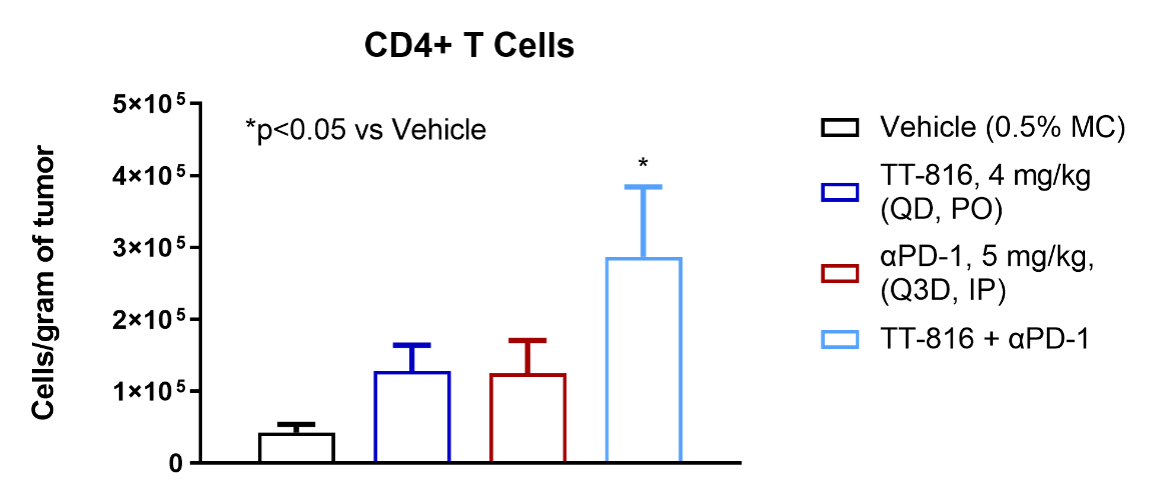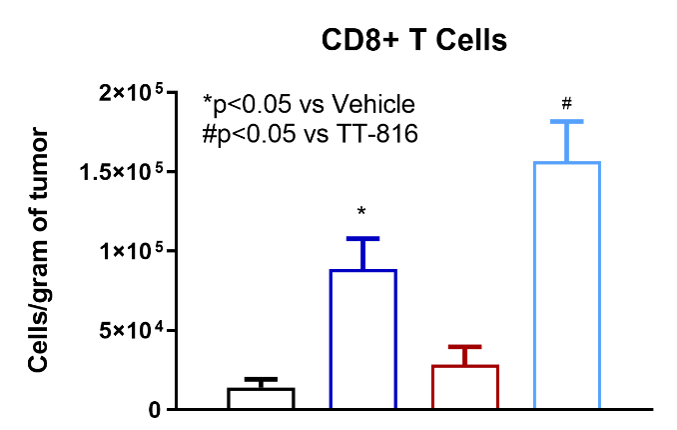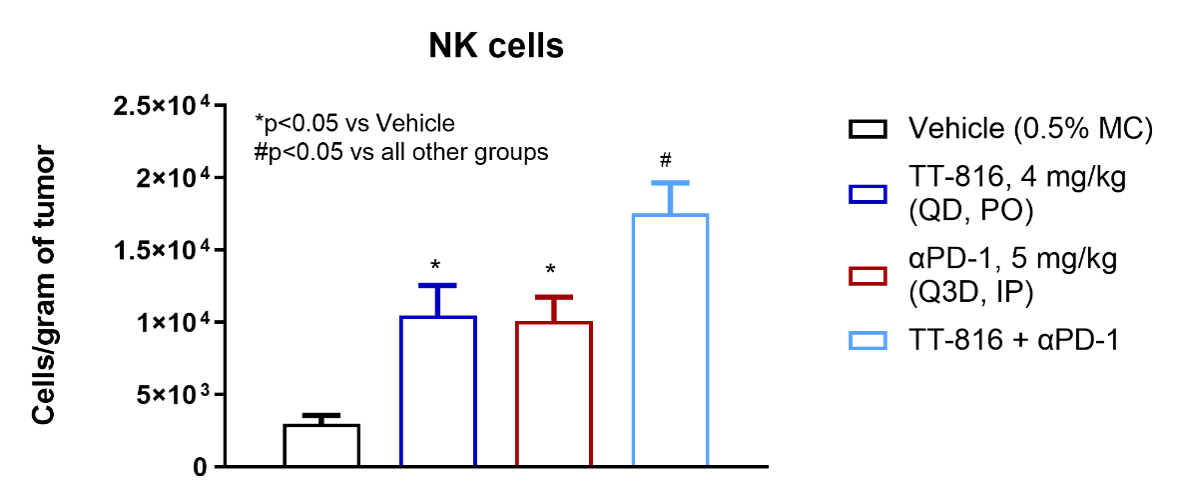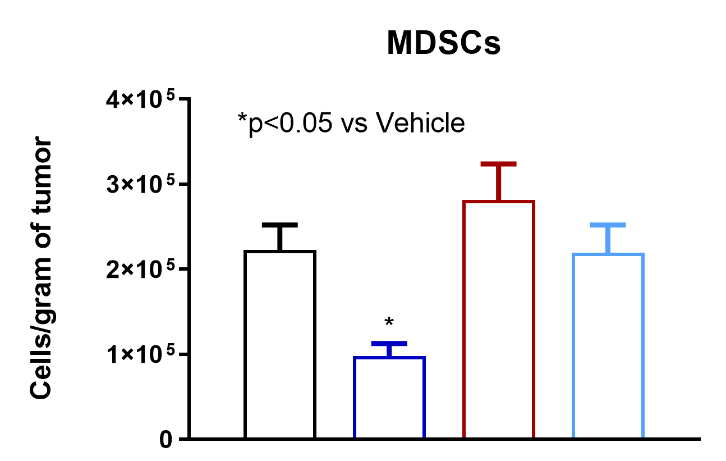 TT-816 facilitates infiltration of CD4+ and CD8+ T cells, NK cells and reduces MDSCs
TT-816 enhances the effect of anti-PD-1 on T cell and NK cell infiltration
Teon's rich pipeline targets unexploited metabolic pathways backed by well-validated science and a track record developing first- and best-in-class GPCR-directed therapies.